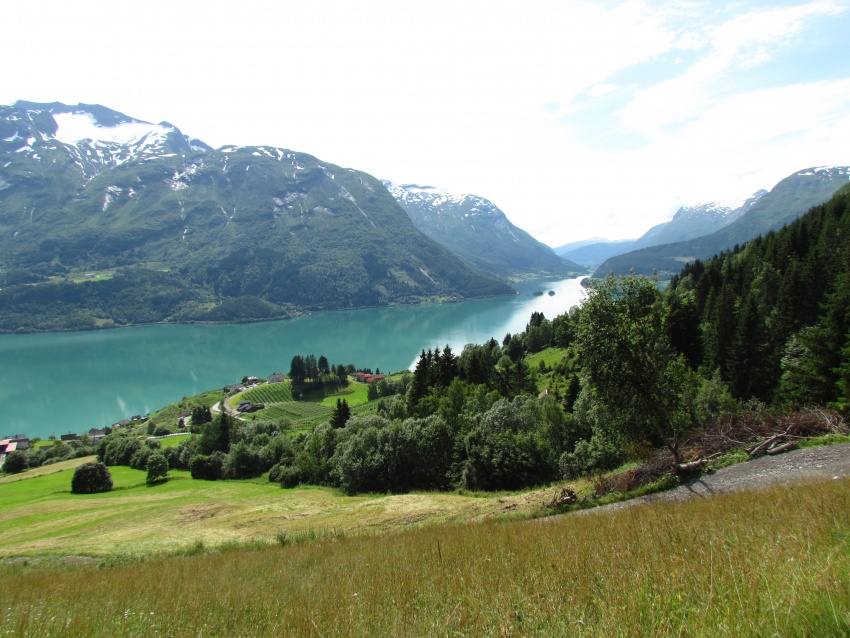 Flo lives here...and here...and here.
Flo in Sogn
Like most Norwegians, Helge´s surname comes from the place where his forefathers had their roots. This summer, on our camping trip around Norway, we visited the small hamlet Flo in Nordfjord, to which we owe our name.
The trip took us up and over the Flo hills and down a steep path to a cluster of houses nestled on the side of a spectacular Fjord. On the postboxes we could see that most of the current residents still had the surname Flo.
Many years ago, one of the original Flo´s decided to leave this idyllic little place and seek his fortune in big city Bergen. Today it seems like the opposite is happening - with city dwellers coming to their country homes in the summer in search of respite from their hectic urban lives.
It was a rare perfect cloudless day and the scenery was truly stunning. If you have this in your DNA you´re clearly starting with an unfair advantage to the rest of us.